About Us
With the hometown history of six decades in Charlottesville and Central Virginia, Craig Builders has earned the respect and trust of the community, from all those who share our vision of the charm and character that make Charlottesville so special. We are committed to giving every new home buyer the finest product and service — a mission that has defined our company for generations.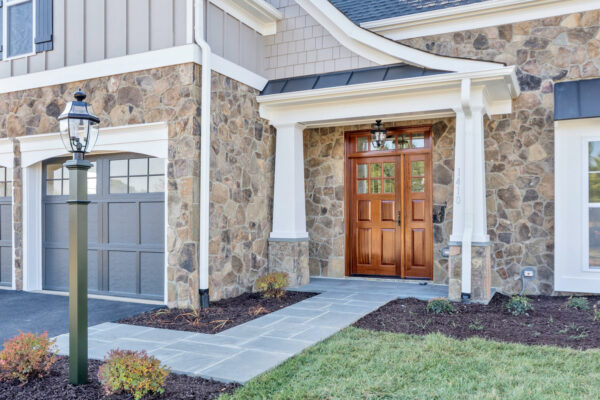 The Craig Builders' family is composed of true professionals whose experience in the industry ensures the highest standard of excellence and uncompromised integrity in customer service. Each employee takes personal pride in delivering the very best.
This is our home too, and, as long-time residents of Albemarle County, we strive to preserve its extraordinary natural beauty. Craig Builders has always been conscious of sustainable products and energy efficiency. In the early 1990's, we were one of the first to implement Virginia Power's "Energy Saver Program." Maintaining that tradition, Craig Builders' NextGen energy efficiency program strives to create healthy, energy-conscious homes using high-quality, sustainable materials. Our program is built around the Home Energy Rating System (HERS), nationally recognized for measuring home efficiency. Our homes are, on average, forty percent more efficient than a typical new home.
At Craig Builders, we partner with our customers – offering an immersive experience that allows you to participate in the passion and promise of the homebuilding process.
We invite you to join the Craig Builders family and let us help you to create your masterpiece.
What is a Customer Representative?
At Craig Builders, we have "Customer Representatives," not salespeople. This really defines our image and mission. We are not just selling you a new home, we are welcoming you to the Craig Builders family and serving you as our customer going forward. We're in this together and we value our relationship. Your Customer Representative will be your primary point of contact from start to finish. They are there to guide you all along the way and make your new home building process smooth and enjoyable.
Charlottesville, VA is one of the most desirable small cities in the United States. Nestled in the shadows of the Blue Ridge Mountains, Charlottesville and Albemarle County offer an unparalleled combination of culture, history and leisure activities. Three U.S. Presidents made their homes in Albemarle County and Thomas Jefferson's legacy lives on, both at his home, Monticello, and at his beloved University of Virginia, both of which are UNESCO World Heritage sites.
Charlottesville is as much quirky and unconventional as it is steeped in tradition and history. The plethora of restaurants, wineries, breweries and cideries emphasize local sources and are complemented by a vibrant Indie music scene.
The University of Virginia is one of the finest public institutions in the country and UVA brings the special spirit of a college town along with the diversity of global talent, intellect and creativity. The University of Virginia Health System is nationally recognized for excellence in both research and in patient care. But, perhaps most integral to the character of Charlottesville and Albemarle County is the enchanting natural beauty where each vista is more exquisite than the next. We invite you to come explore.